ONLINE MASTER CLASS
FOR INDEPENDENT LEARNING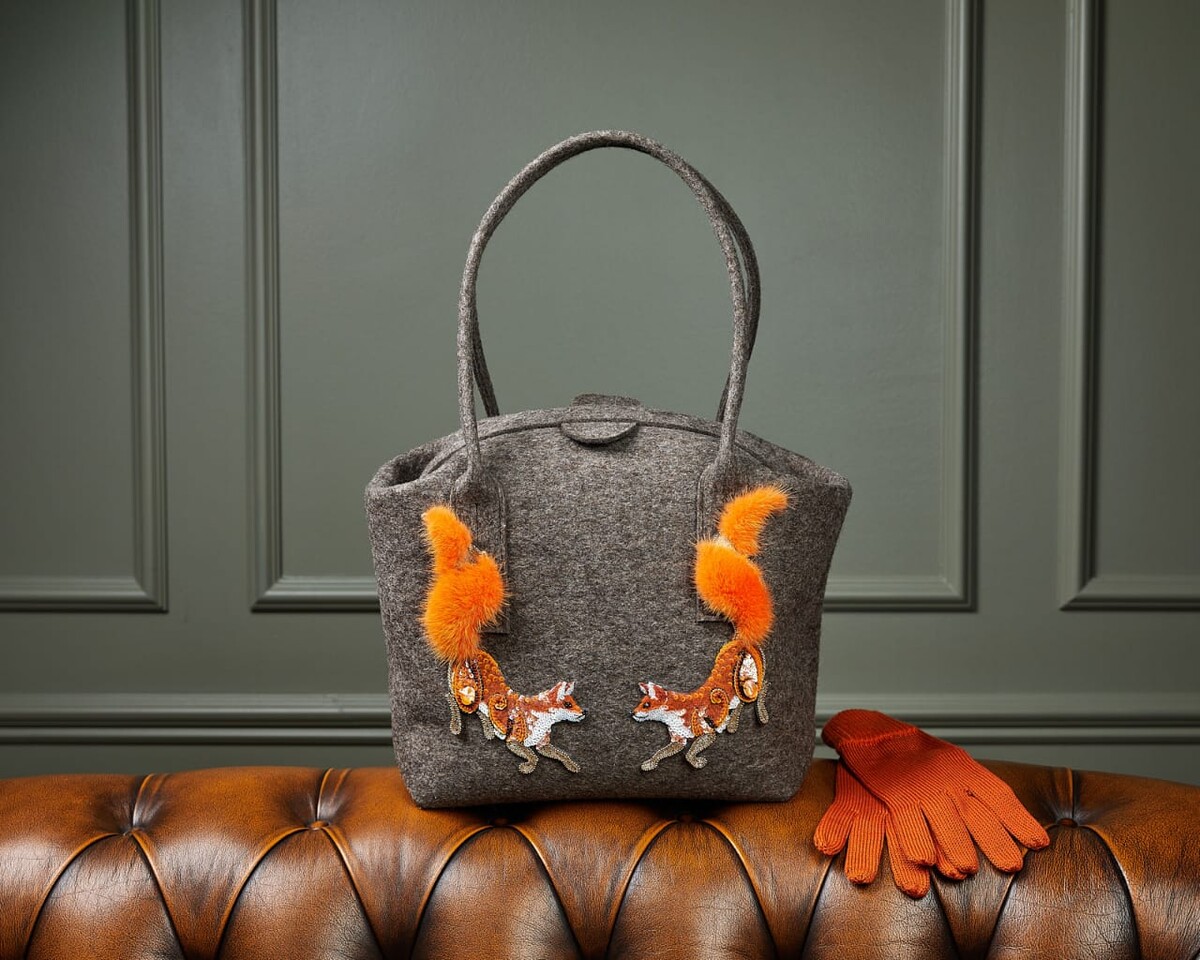 …On a peaceful evening exploring memory lane, she remembered how eagerly she was listening to a fairy tale about the fox as a child, excited and wide-eyed…
…In those fairy tales, animals doubted the fox and were looking for ways to punish it. But only SHE, the young innocent girl sitting on her grandfather's big knees, saw the fox as a lovable creature…
CREATE YOUR TALE ABOUT THE FOX - THROUGH EMBROIDERY IN THIS COURSE. IMMERSE YOURSELF INTO AN UNFORGETTABLE JOURNEY THROUGH YOUR CHILDHOOD TO YOUR FAVORITE FAIRY TALES AND BEAUTIFUL STORIES.
Price 45 €
Duration 90 days
What is this course about?
If you are just starting to explore the magical world of Luneville embroidery, then this course is for you!
If you have good experience with needle embroidery, you would definitely have fun creating this fairytale with your needle.
The course is very fun and exciting, feels very fluffy, and in the end, looks very cute.
· It will be easier for you to navigate the color scheme when ordering your materials because I have shared in detail the numbers of all materials used.
· You can choose to embroider one animal, or a pair.
· You can print a pattern to your desired size and embroider at any time that is convenient for you by watching detailed videos.
· I'll be there if you need a consultation! You can get your desired consultation by sending a request in your Personal Cabinet of the school.
· I will also give you a detailed explanation on how to take care of embroidery and you will be able to confidently instruct your future customers.
How will the course go?
The Master Class is designed for INDEPENDENT learning.
The lessons have detailed information regarding the selection of materials.
Access to the course materials - 90 days from the date of purchase!
You will have access to 5 detailed recorded video lessons with text commentary that can be viewed at any convenient time throughout one month.
You will receive a CERTIFICATE after successfully completing the Master class.
We are waiting for you in the house where dreams are embroidered!
Review of Materials
Pattern
Picture Transfer
Contour
Satin Stitch Embroidery
Working with Leather and Fur
Specifics for working with leather and fur
Continuing work with the contour. Fur. Decoration.
Working with the bead outline
Working with fur
Decorating with crystals
Sequins. Final processing of embroidery.
Working with Sequins
Steam Treatment
Embroidery Care Instructions
Techniques Used:
Transferring the pattern to the embroidery base
Tambour stitch with Luneville Hook
Satin Stitch with Luneville Hook
Applying beads with Luneville Hook
Working with leather (specifics)
Working with fur (specifics)
Sewing sequins with a needle
Satin stitch with a needle
Steam treatment
At the end of the course, there will be detailed instructions regarding the care of the accessory.
Author and Instructor of Course
Founder of Inga Marita SCHOOL

Author of the "More than Embroidery" Program
Head Teacher
Inga Marita SCHOOL

inga.marita.school@gmail.com

+7(926)728-63-10