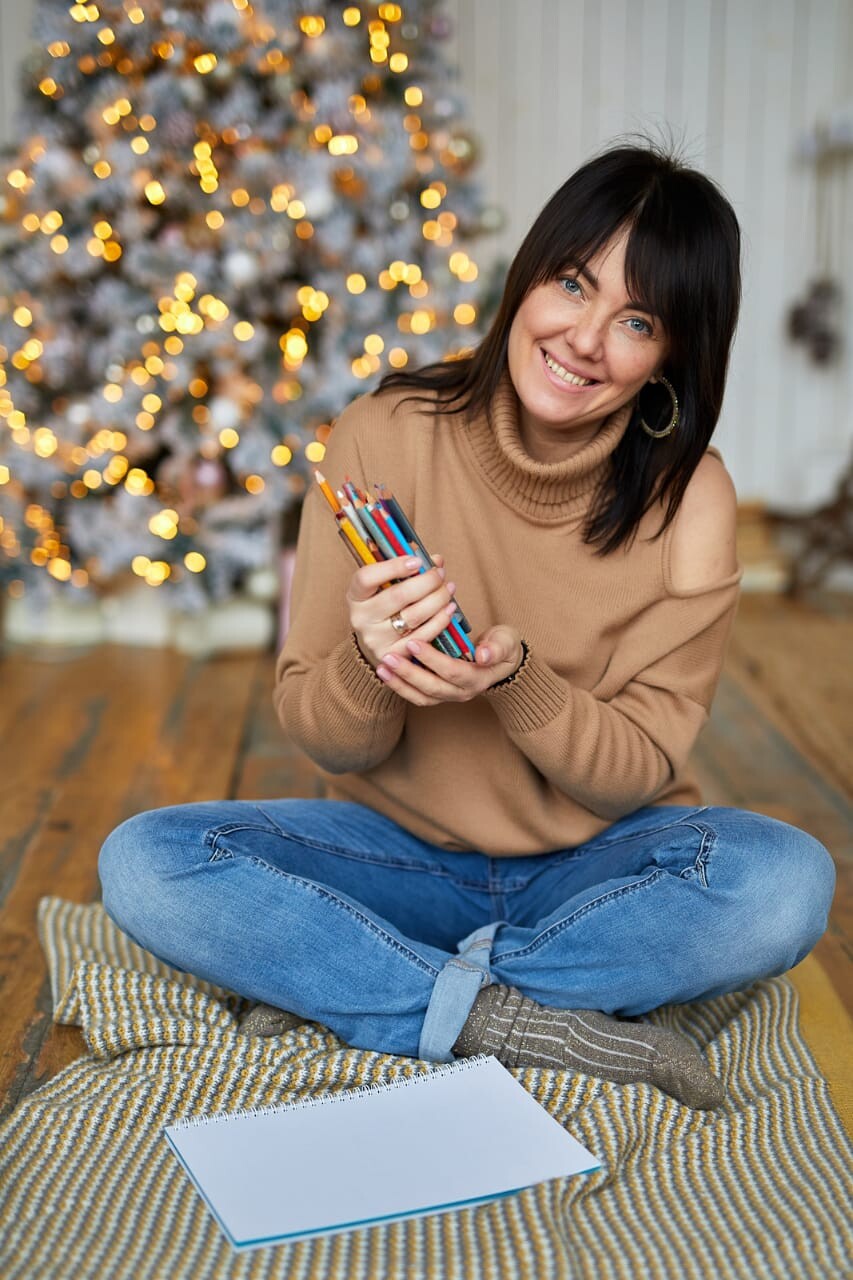 WE ARE HAPPY TO WELCOME YOU TO OUR ONLINE ACADEMY, THE INGA MARITA SCHOOL,
DEDICATED TO A BEAUTIFUL ARTFORM - EMBROIDERY.
My name is Inga - Marita and I will make you fall in love with embroidery from your very first stitch. I am the founder of the house where dreams are embroidered and the creator of the first online embroidery school. It includes a comprehensive program, "More than Embroidery", in order to expand creative boundaries and possibilities.
I teach the beautiful half of the planet the ancient techniques of embroidering garments, revealing my students' individuality, and combining embroidery with pleasing aesthetics.
I teach embroidery in different techniques.
I am the author of the book "Couture Embroidery".
I have more than 7 years of successful teaching experience in different countries.
Have you ever wondered why embroidery remains relevant at all times? Perhaps it is because since the start of time, embroidery has existed parallel to our feminine side and has led to the formation of an aesthetically pleasant taste.
Anyone who desires to bring to life their creative ideas, cultivate an artistic and aesthetic taste, and also develop fine motor skills can master this type of creativity.
But, FREEDOM of self-expression is the most important aspect of creativity. A whole story can be created with just a thread and a Luneville hook in your hand!
We will dedicate our beautiful stories to creating accessories and garments, because they have always played such an important role in a woman's life. In addition, after completing the different trainings in our program, you will come up with thousands of combinations of embroidery techniques with the use of various materials.
Nowadays, we are lucky enough to have a huge variety of materials available to us.
By studying at our school, you will learn how elegantly and stylishly put together materials of different textures and purposes. You will see how to apply embroidery not only on silk garments, but also on knitwear and linen garments.
I will also show you how to give new life to old, everyday wardrobe pieces by enhancing the look through the use of embroidery.
With an active imagination and skills in embroidery, you can safely create new trends.
Just let your hands do what your heart tells you because there are no boundaries for your imagination!
Inga Marita SCHOOL

inga.marita.school@gmail.com

+7(926)728-63-10